Who am I?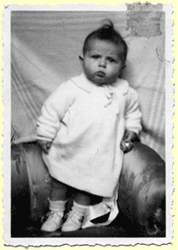 It all started when my father decided (quite reckless!y), to teach me to read. So... just at five years old my fate was sealed.
I read comics, books, magazines, newspapers...whatever, at any time. Of couse, I was forbidden to read at the table, but I stared fascinated reading the labels on our bottles of mineral water at the table. At night, I slipped myself...a book...and my bedside table lamp under the covers and read until I became blurry-eyed and the light bulb from the lamp burned the sheet.
That was not the end, though. I admit that every now and then I pilfered the coins that my father forgot (on purpose?) in his pants pockets and used them to buy comics - or after having saved up a lot of small coins - books and sometimes even a chocolate bar. The punishment was not long in coming: in addition to various spots (chocolate does not forgive), I needed my first pair of glasses.
I should have learn my lesson, you say…so you might believe. No! New misdeeds were coming.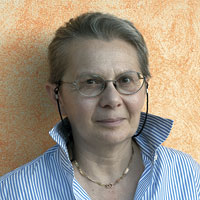 After a while, my father decided that 'his' books were not suitable for a twelve year old, tough, bespectacled reader and put them under lock and key. To this day I do not know if it really was a very cunning plan to make me read even more books, but certainly locking up the books had on me the opposite effect to that (in appearance) desired. In short, I became a clever burglar and was soon immersed headlong in the books and the worlds of Steinbeck, Faulkner, Hemingway, Hugo, Miller...of course, at that time in Italian translations (I have since reread them in original, and enjoyed them just as much, if not more).
And now my criminal career, which began many years ago in Taranto (where I was born), and afterwards led me to Florence (university and work), took me on an island that in Italy was long considered the land of exile and confinement: Sardinia. But for me this is a land of magic, where dreams and myths have left their mark on fields and stones and trees, a land that tells me many stories. For the record: I live in Santulussurgiu, a village nestled in the crater of an ancient volcano, in the company of a patient husband.
And you know what? I continue to read, and write… and without feeling the slightest remorse for my criminal past!